HistaResist™
SOD ((Superoxide dismutase))
A histamine blocking supplement that helps support histamine intolerance
Description
Struggling with embarrassing symptoms of histamine intolerance? Unable to enjoy foods you love without fear? HistaResist™ is designed to help support all of that.
HistaResist™ is our histamine blocking supplement designed for people who suffer from symptoms like bloating, nausea, fever, rashes, or worse from histamine introlerance.
Note* this product does not manage or address antibody-related food allergies.
Each dose contains a range of ingredients designed to support:
A smooth digestive track
Anti-itch support
A health inflammatory response
The unique combination of Vitamin C, DAO, Bromelain, and green tea extract could very well put an end to your histamine intolerance symptoms for good.
"I purchased HistaResist and I love it!!! I have taken it for 4 days now twice a day. No more random afternoon coughing when I return from being outside at lunchtime..."
- Michele Murphy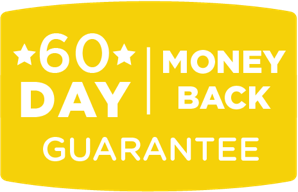 60 Day Money-Back Guarantee
Scientific References & Further Reading
HistaResist™ - All-Natural, Effective Histamine Blocker
Histamine intolerance is like a punch in the gut. HistaResist™ lets you punch back!
For people who suffer frustrating symptoms, it can be frustrating to try histamine blocker after histamine blocker only to get no benefit. Most DAO supplements may help, but they alone might not be enough.
When you suffer from histamine intolerance, all you want is for you symptoms to stop so you can enjoy life again without having to be scared of what's on the menu.
That's exactly what HistaResist™ is designed to do. 
Instead of just trying to weaken side effects, HistaResist™ supports total gut balance meaning your body produces fewer issues.
Even life-long sufferers of histamine intolerance side effects may experience extremely reduced symptoms after taking HistaResist™.
We Know Histamine Intolerance Because We've Lived It
There's no way you can know what someone is going through until you've experienced it. With histamine intolerance, we have.
The strain it puts on every aspect of your social life. Choosing restaurant leaves you on pins and needles. Going out with friends turns into a constant game of watching the bathroom line.
All you want is relief.
The Most Complete Histamine Intolerance Relief Supplement Formula
HistaResist™ reflects the latest research. Each of these ingredients is clinically tested and has demonstrated real results in the lab. We wouldn't put it in our own bodies if we weren't 100% certain it would help.
This is the most complete dao enzyme supplement on the market:
Vitamin C:

Nature's most powerful antihistamine, it has even demonstrated the ability to suppress nausea in sufferers of sea sickness (thought caused by histamine) [1].
Bromelain:

Also known as pineapple extract, bromelain is thought to have powerful anti-inflammatory properties. In one study on 77 subjects with knee pain, 200 or 400 mg of bromelain per day significantly reduced knee pain in both groups [2].
Green Tea Extract:

One of the oldest and most well known health drinks, this ancient herbal tea has benefits ranging from enhanced cognition to healthy blood flow. It also supports a healthy immune system and digestion!
Stinging Nettle Extract:

It's nasty to touch, but stinging nettle has shown to mildly reduce allergy symptoms according to a comprehensive study on allergy sufferers [3].
Forskolin Extract:

A proven respiratory system supporter for extra support against severe histamine intolerance symptoms [4].
HistaResist™ also contains…
Quercetin
DAO (Diamine Oxidase)
Are you ready to get nature's most potent digestive enzymes supplement are start enjoying life again?
References
https://www.ncbi.nlm.nih.gov/pubmed/16749416