RELAXERIL™
Long-Lasting Leg Cramp, Soreness, Back Spasm, and Tension Relief
A natural formula made with ingredients shown to support healthy bones and muscles. Targeted support for temporary muscle stiffness, soreness and cramps.
Description
RELAXERIL™
is the long-lasting, cost effective way to naturally fight soreness, cramps, restlessness, and anxiety.
This high-potency mixture of ancient herbs and clinically researched supplements promotes full body healing to help target the root causes of your pain, insomnia, and stress. It's not uncommon to experience reduced soreness, less cramping, and deeper sleep in a matter of days.
RELAXERIL™
is for anyone who wants to promote:
Healthy sleep
Relaxation
Stress management
Pain management
Taking this all-natural muscle relaxer is the 100% organic way to manage pain WITHOUT PRESCRIPTIONS.
"I used this to relax my tense muscles especially in my legs. I could actually feel my body relax! It's even helping me sleep! Great product!"
- Sarah Leichtman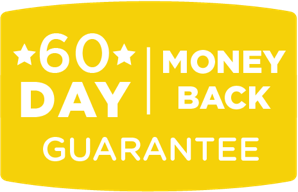 60 Day Money-Back Guarantee
We are so confident that you'll love this product that it comes with a 100% money back guarantee. If for any reason you're not completely satisfied with this supplement after using it, just let us know.
Scientific References & Further Reading
Naturally Promote a Pain-Free Life
RELAXERIL™
contains calculated amounts of ingredients that have clinically shown to zero in on the root causes of pain in your legs, back, neck, and joints to promote
FAST, LONG-LASTING
relief from pain.
Our formula is scientifically engineered to balance nutritional deficiencies, promote healing, and enhance your musculoskeletal system. This holistic approach to natural optimization is what has helped so many in the VitaMonk community live pain-free and finally achieve relaxation.
Turn Restless Nights Into Restful Sleep
RELAXERIL™
could help you achieve the best night's sleep you've had in years due to the mix of natural sedatives:
valerian root, chamomile, and passionflower
. Stiff muscles and cramps can ruin sleep and cause fatigue, moodiness, and anxiety, but if your muscles sleep, so can you.
This formula contains the optimal mixture of all-natural sedatives and cramp protection to help fall asleep faster and wake up feeling energetic and optimistic.
The Only Complete, All-Natural Formula
RELAXERIL™
is the only complete, all-natural formula available on the market that specifically helps target the root causes of your pain and promotes long-term relief rather than the "quick fix" of painkillers.
VitaMonk's products are formulated by licensed doctors and manufactured in state-of-the-art facilities following strict GMP compliance standards.
Try it risk free. If you aren't satisfied, we will refund 100% of your money. Guaranteed.
RELAXERIL™ - Promote a Pain-Free Life Naturally
This groundbreaking formula promotes a pain-free life by empowering your muscles, bones, and joints to soothe themselves.
It may sound too good to be true, but science has shown that living pain-free isn't about just dulling pain - it's about targeting the deficiencies in your bones and muscles that are causing your pain and optimizing their health for long-lasting relief.
That's EXACTLY what we formulated RELAXERIL™ to do…
Suffering From Restlessness, Cramps, Aching Joints, and Stiff Muscles?
RELAXERIL™
has been scientifically designed to optimize everything from your skeletal health and muscle contraction systems to your natural cramp defense mechanisms.
No other formula is backed by this level of research and experimentation. With this mix of minerals, nutrients, and natural sedatives, you could quickly feel a drastic reduction in:
Leg cramps
Muscle soreness
Stiffness
Joint pain
Back pain
Nighttime restlessness
How Does RELAXERIL™ Work in the Body?
The reason that most muscle relaxation supplements don't work is they either target only specific symptoms instead of root causes or they use ineffective ingredients that weaken the effect.
Think of it like putting a band-aid over an infected wound - sure, you've stopped the bleeding, but you haven't healed the wound (and it's only going to get worse). That's why painkillers leave you wanting more and more.
RELAXERIL™
instead promotes short and long-term optimization. That means pain relief then becomes a natural result of improved relaxation rather than just the quick fix of other drugs or supplements.
In a few weeks or less, you could feel:
Enhanced energy and balanced mood from optimal sleep
Relief from leg cramps to due nutrient optimization (explained below)
Healthy flexibility due to skeletal and muscular health optimization
A drastic reduction in tension and spasms due to relaxed muscles
100% All-Natural, Proven Ingredients
Each ingredient in RELAXERIL™ was chosen based on diligent research and experimentation. Some are even backed by decades of research and thousands of years of use!
Each dose of RELAXERIL™ contains
Calcium and Magnesium - For Smooth Muscle Function and Cramp Protection:

Both calcium and magnesium play a vital role in muscle function. In fact, the Mayo Clinic reports that deficiencies in these minerals is a major contributor to cramping [1].

RELAXERIL™

contains precise level of calcium and magnesium CITRATE - their most easily absorbed forms - so they can go straight to work nourishing your muscles and promoting pain relief, relaxation, and cramp protection. Healthy magnesium supplementation has also shown to promote bone density [2] and improve sleep [3].
Valerian root powder:

One of the oldest sedatives known to man, Valerian has been in use for its remarkable sleep-enhancing powers since Ancient Greece. It's thought to interact with GABA, a chemical messenger that regulates nerve impulses in your brain and nervous system. And it also includes the antioxidants hesperidin and linarnin, two compounds that aid in sleep and sedation [4]. More recent clinical studies have suggested supplementation near bedtime to be most effective at improving sleep quality [5].
Chamomile and Passionflower:

These two ancient herbs exhibit fascinating sedative, spasm protection, and other health benefits. Chamomile is a rich source of bioactives that contributes to protecting against muscle spasms [6] and contains a flavonoid - apigenin - that has been shown to promote calmness [7]. Passionflower shows powerful benefits for sleep. In one study, just one daily dose of passionflower tea significantly improved quality of sleep [8].
References
https://www.sciencedirect.com/science/article/pii/S009130570300368X